The Best Menu Manager Plugin for WordPress
Powerful tools to edit, update, drag & drop large menus on WordPress sites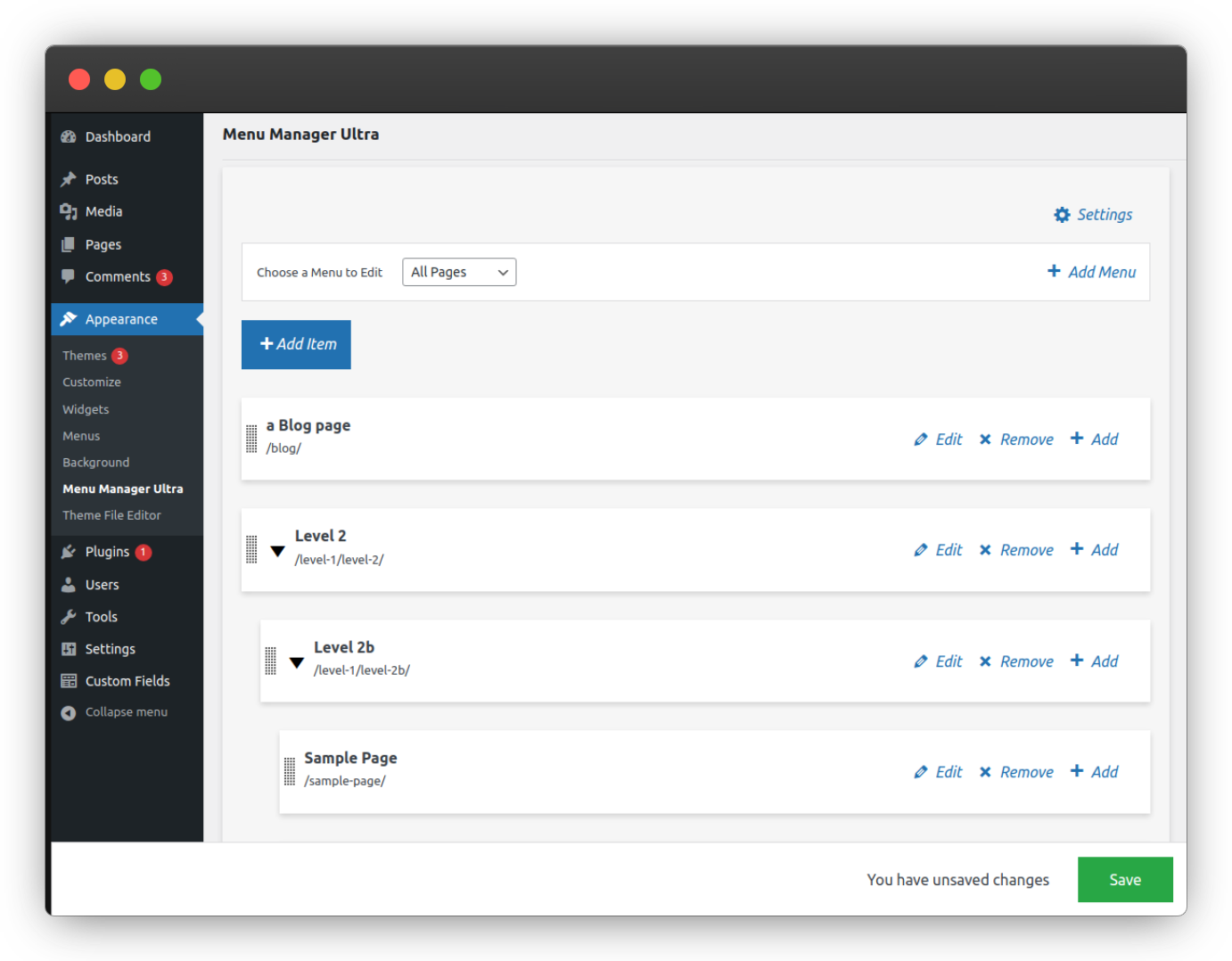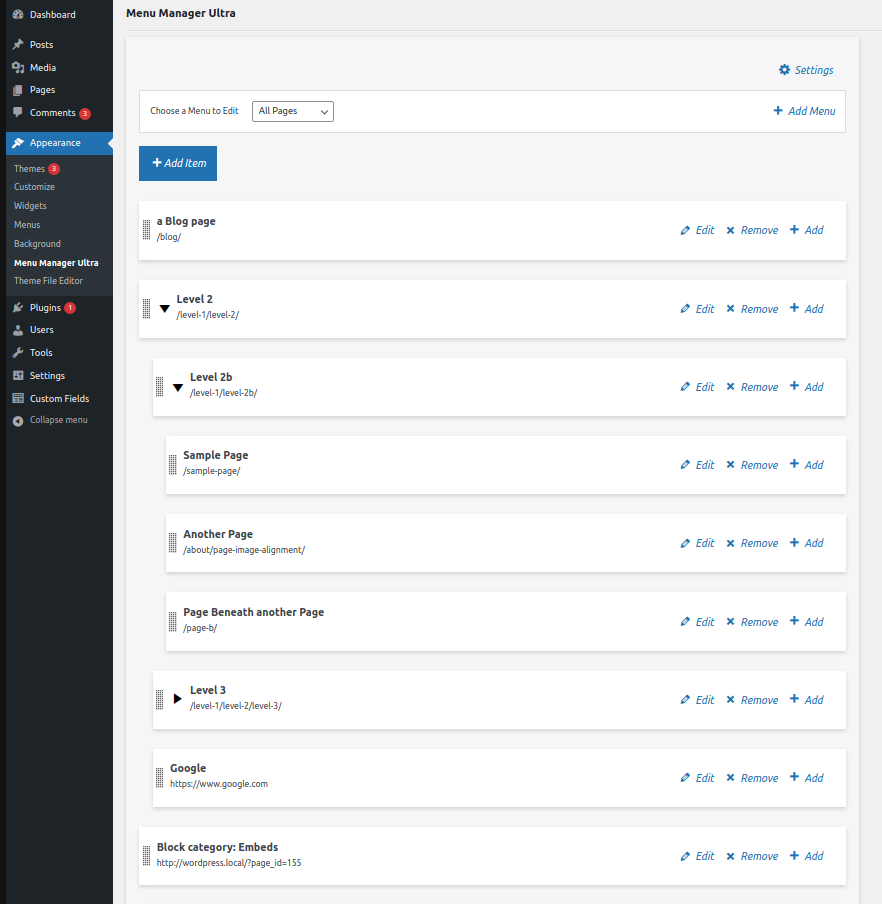 Manage Large WordPress Menus with Ease
The default WordPress menu editor is almost unusable once your WordPress website menu reaches into hundreds or even thousands of items. Menu Manager Ultra for WordPress provides an easy, dynamic way to sort, edit, and remove menu items even on large WordPress websites with many menu items. 
See Custom Fields when Editing Menus
Sometimes the page title itself doesn't tell you enough about which page is in the WordPress menu. With the PRO version, you can choose to see other custom fields in your menu. It's even compatible with Advanced Custom Fields (ACF)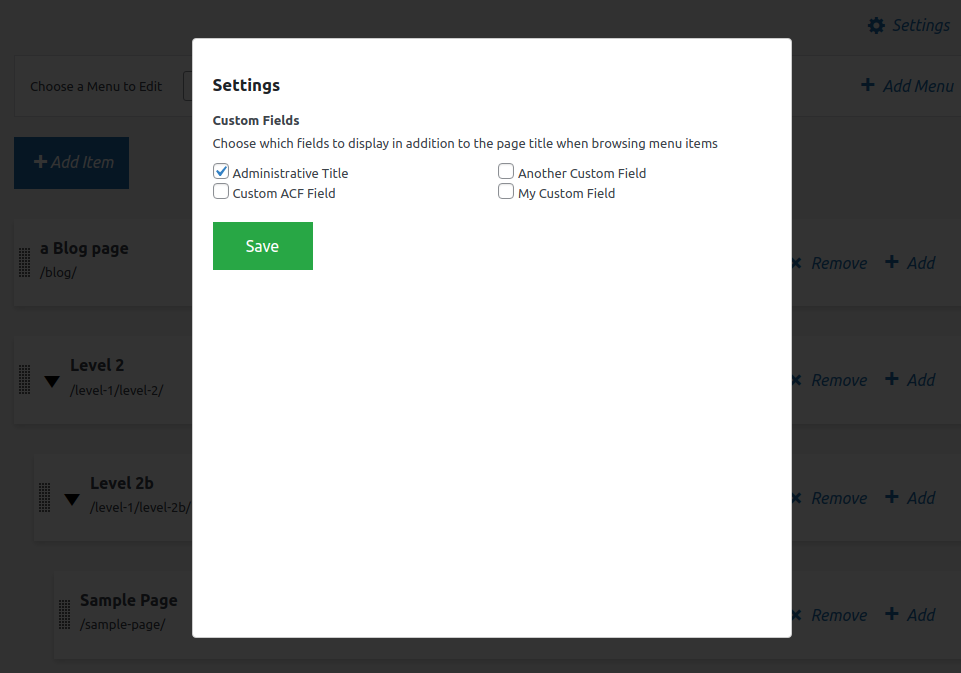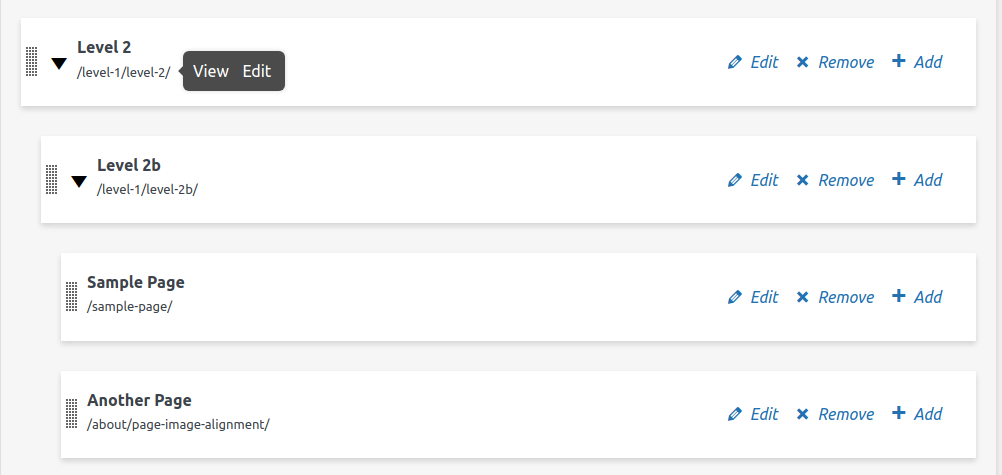 Quickly view and edit posts from the menu editor
Quick links allow you to view or edit WordPress pages and posts directly from the menu editor. 
Easily add existing pages and posts to the WordPress Menu
You can search for pages and posts to add to the menu, right where you want to add them. The free version of Menu Manager Ultra supports pages, posts, and custom links. The PRO version supports any custom post type and any custom page type.