Create Subsites within your WordPress site
Create robust subsites without the need for a WordPress network or separate WordPress installations.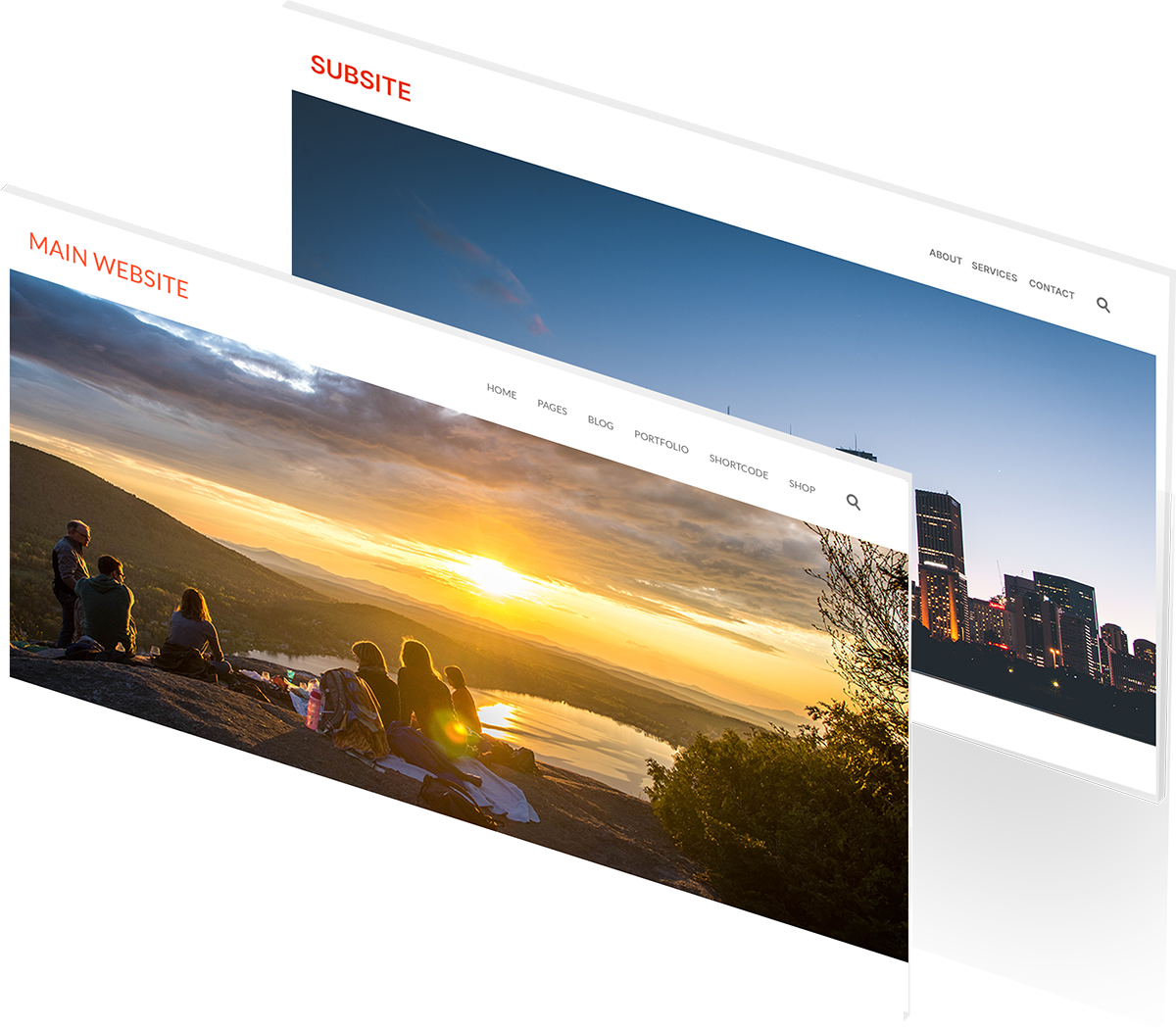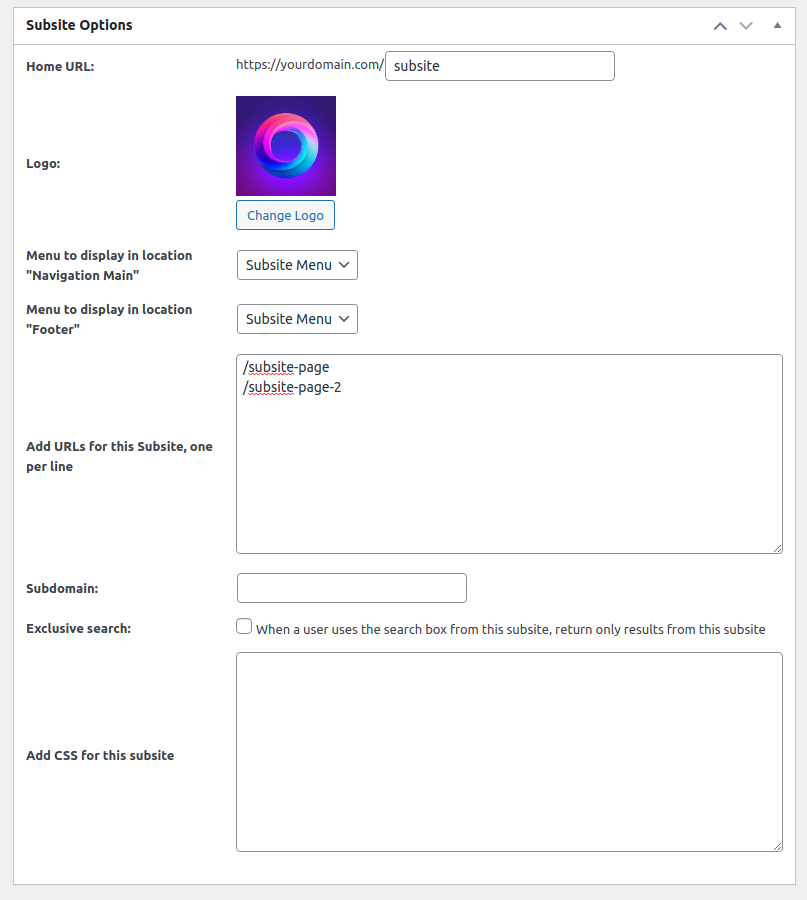 The Subsite plugin gives the illusion of a "site-within-a-site", where a different logo, menus, navigation, and search results are displayed when browsing a section of your site. You can use this plugin for departments, sub-brands, centers, and programs to get the user experience of having their own site, but all managed within the parent site.
Ready to get started with WordPress Subsite?